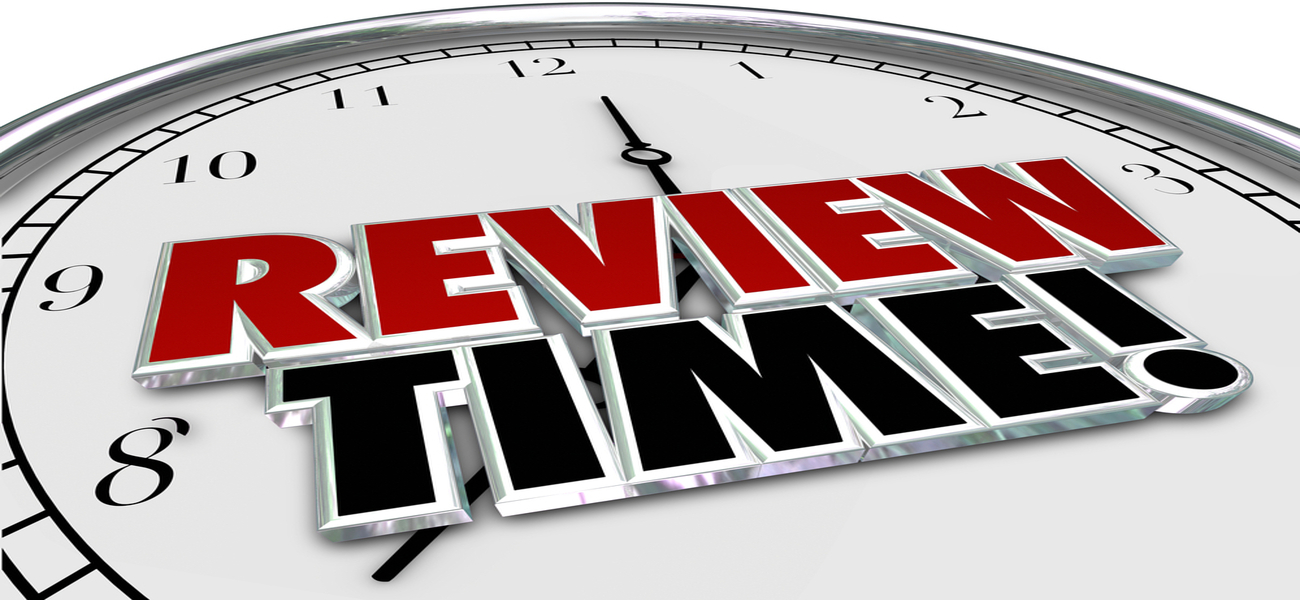 14 May

The simplest, most effective performance review process, ever

It's that time of year again: performance review time…argh!!! Nobody seems to look forward to doing these, not the HR people who have to hassle managers to do them, not the managers who have to conduct them, and certainly not the employees who can stress about their review for weeks in advance.

And what a tangled web of complexity we've made the performance review process, with tortuous online systems, endless lists of behaviours to be rated on 5 or 10 point Likert scales, and written responses to question after question. Hard copy systems can be 10 pages long. Managers just want to get them over and done with and they use all manner of short cuts, such as cutting and pasting comments from one review to the next, and completing ratings with very little thought. Some even ask the people they are reviewing to complete their own review, for the manager to sign off on.

What's the research tell us about performance reviews?
Research shows that performance reviews often have a negative impact on job performance and job satisfaction. There's a number of reasons for this, including that employees often view the feedback provided by their managers as being biased, politically motivated, or just plain unfair. A survey of more than 5000 employees showed that less than one third of employees felt that the feedback they received in their performance review helped them to improve. As a result, some say we should be abolishing the performance review process.

I don't agree that we should abolish them. They provide an opportunity to give employees quality feedback and to clarify direction, and that's' critical to building performance. But surely we can make the process more positive, productive, less resisted, and most importantly, simpler.

A nice, simple system
I'm fortunate to have worked with a lot of good organisations and I've experienced a lot of different performance review systems. I've seen and worked with a lot of complexity, detailed key performance indicators, pages of ratings, endless categories, page after page of questions seeking written feedback. It's a daunting process.

One organisation I worked with a few years ago had not introduced performance reviews, despite having grown to a workforce of approximately 400 employees. I would be the one to change all that. In planning the new system, I thought about introducing them to a nice, complex system, similar to the ones I'd become accustomed to using in other organisations. But then I thought, let's not scare these people off. Let's do something simple for their first review process. So I developed a 1 page review process and I based it on behavioural science, drawing on two key things that drive performance: providing employees with feedback, mostly focused on the positive, and providing employees with direction (based on the power of goal-setting).

The performance review form I developed is only 1 page and includes the following sections:
an overall rating;
ratings on 4 or 5 key areas of behaviours;
a question that asks "what has the employee done well over the last year?";
another question that asks, "what are the areas the employee could improve in over the next 12 months?"; and
the final question asks, "what development could the employee benefit from over the next 12 months?"
This simple process was such a success and so well received, I decided that I would stick with it, and never did introduce anything more complex. I have now used this system with a number of other organisations and it is always well received.
You can read about how to implement the system and download the forms here (including a self-assessment form).
Some tips for conducting the performance review process
Here's some quick tips for making the performance review process a positive and productive process, one that can drive the performance of an organisation to higher levels every year. Shouldn't that be the objective of every performance review process? Imagine if the review process was successful at achieving this purpose every year.
Be empathetic
Think about the fact that a lot of people get nervous about the performance review process. I like to think about how I'd like the person to feel when they leave the meeting. If there are negative messages I want to get across, I don't want to avoid that, but I also don't want the person to feel destroyed by the process.
Focus on the positive
This doesn't mean you ignore poor performance, but positive feedback helps lock in and build on the behaviours you want to see more of, so it's good to focus a lot of your feedback on the positive aspects of a person's performance. And remember, the idea that an employee will get a 'big head' and 'drop the ball' as a result of positive feedback, is a myth. Positive feedback is energising. Done right, it builds performance.
Be honest
While it's important to focus on the positive, if there are negative aspects of the employee's performance that need to be addressed, don't ignore them. It takes tact, and diplomacy to do this right, but it's important and only fair that an employee is told about the aspects of their performance that may be restricting their opportunities and affecting their future. 
Paint a picture of what good performance looks like
The part of the performance review form that asks "what could the employee be doing better?" is an opportunity to clarify expectations, to help the employee understand what you, as the manager, believe a good job looks like. It's also an opportunity to address areas of poor performance, by contrasting what is expected with the behaviours and performance you have been seeing. What are the behaviours you want to see more of? Talk about them and focus on them, so the employee has a clear understanding of your expectations.
 This process is relatively simple, but don't underestimate its power if you get it right.
John Girardi
www.girardi.com.au