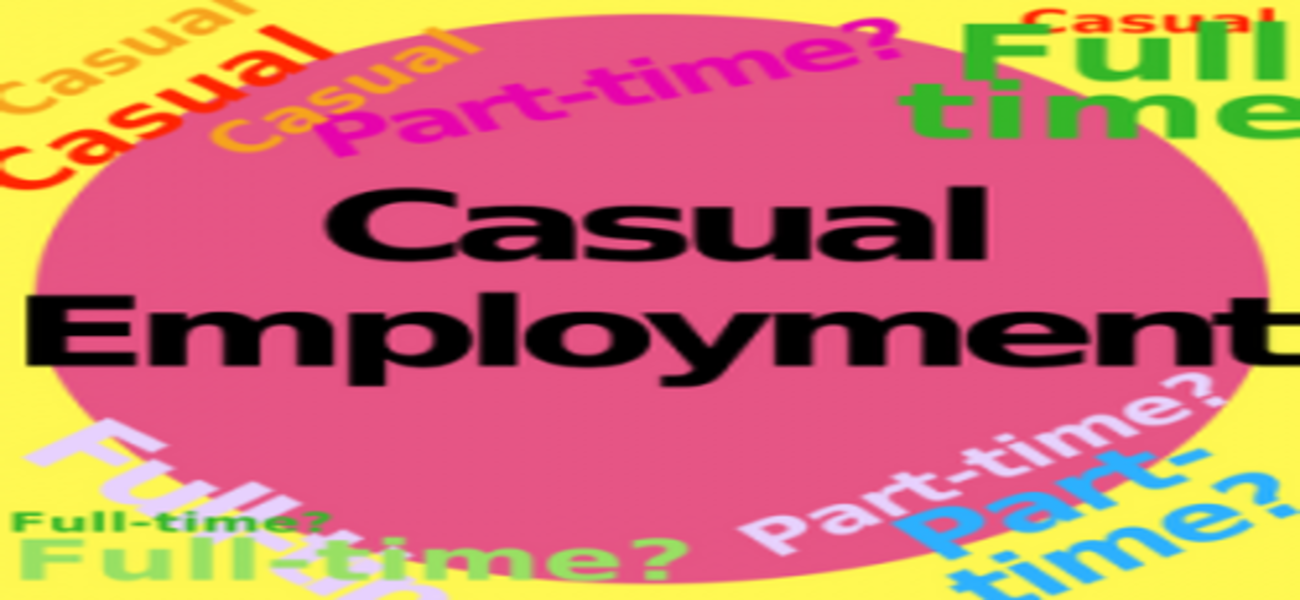 28 May

The casual employment crisis

A Federal Court decision on Wednesday 20 May is causing a lot of concern amongst employers.

The decision involved the same employer (WorkPac) that had a previous decision on Casual employment go against it in 2018. Both these cases are central to casual employment and employer obligations in Australia today.
Offset clause now in the Fair Work Regulations 2009
The previous WorkPac case in 2018 led the government to change the Fair Work Regulations 2009 to introduce an offset clause to prevent double dipping.  Clause 2.03A was inserted to clarify that if a casual employee was deemed to be a permanent employee (e.g. because their employment was regular and systematic), then regardless of any written casual contract that may exist, any claims for unpaid annual leave, personal leave, public holidays, etc, could be offset by the additional casual loading (usually 25%) that was paid to the employee.
Poor contract of employment
The 2018 case (WorkPac v Skene) was a classic case of a poor employment contract. WorkPac had every intention of employing Skene as a casual employee, but the contract of employment served dual purposes. It was used for both casual and fixed term employment – two very different types of employment. This was one of the reasons for the decision going against WorkPac.
The May 2020 WorkPac decision
The May 2020 decision has thrown everything into doubt again. In this case, another WorkPac employee (Robert Rossato), like Skene before him, claimed to be 'other than a casual employee', despite having signed a casual employment contract. Rossato had signed a number of employment contracts between 2014 to 2018, including the most recent (following the Skene decision), which sought to correct the problems with the earlier contracts and clarify Rossato's casual employment.
Rossato was successful in claiming that he was not a casual employee, for a number of reasons, and the most significant reason appeared to be because he had a "firm advance commitment from … his employer to continuing and indefinite work according to an agreed pattern of work". Therefore, he was entitled to paid annual leave, personal/carer's leave, compassionate leave and payment for public holidays.
Surprisingly, despite the new offset provisions in the Fair Work Regulations 2009, Rossato was effectively successful in "double dipping". The reasoning given by the Full Court included:
the portion of the hourly rate that made up the casual loading was not clear;
on his payslip, it was not made clear that Mr Rossato was receiving a casual loading – none of his 182 pay slips issued by WorkPac identified a separate amount for a casual loading;
the casual rate paid was above the rates outlined in the enterprise agreement, this made it arguable that the rate was simply a market rate (and perhaps the same market rate could have been applied to a permanent employee); and
despite clause 2.03A of the Fair Work Regulations that allows a casual loading to be offset, permanent employees have a legal entitlement to leave and, in most respects, employers cannot provide a payment in lieu of the leave being taken. The offset provisions are effectively contrary to the way leave entitlements apply to permanent employees (i.e. in most respects leave can't be bought out).
Where to from here?
The situation for employers has become difficult. Employers are now in a situation where they don't know if they can rely on the offset provisions that the government introduced in 2018 and they are at risk of claims for unpaid leave entitlements from casual employees. There were a whole lot of factors that went against WorkPac in the two cases. However, there are a number of precautions that employers can take to minimise this risk.
Taking precautions with casual employment
I would recommend employers take the following precautions regarding casual employment.
1. Be clear on the intended nature of casual employment
For casual employees, work hours should generally be irregular and unpredictable. There should be no advance commitment of continuing and indefinite work. Rosters shouldn't be predictable for months in advance. This is especially important for casual employees who have been employed for long periods (i.e. in excess of the equivalent probation period for a permanent employee, 6-12 months).
If an employee's work hours are regular and predictable, over a long period, their employment should be converted to permanent (part-time or full-time).
2. Ensure that casual employees are notified of their right to permanency
Most Awards now provide casual employees with a right to request permanency. Employers can deny these requests, but not without good reason. You can read more about this here. Of course, if an employee converts to permanent, they will no longer receive a casual loading (i.e. the additional payment of approximately 25% is removed).
3. Make sure your employment contracts clearly stipulate the casual loading
The two WorkPac cases highlighted the importance of having good employment contracts. Casual employment contracts need to be clear about the casual loading (e.g. stipulate what the rate would be as a permanent rate, and what the rate is with the addition of the casual loading).
4. Make sure your employment contracts stipulate what the casual loading covers
Employment contracts should make it clear that the casual loading is paid to compensate the employee for the lack of continuity of employment and for other benefits that may apply to full-time and part-time employees, but which the casual employee is not entitled to (such as paid leave, termination pay).
5. Ensure that payslips differentiate between the base rate and the casual loading
One of the factors highlighted by the Full Court was that pay slips didn't make it clear that the employee was receiving a casual loading. Where possible, ensure payslips correctly reflect the casual loading being paid.
There is a lot of pressure on the government to introduce legislation to prevent employers from dealing with a flood of claims for unpaid leave entitlements and I expect we will hear announcements about this in the near future.
Even with new legislation, where a casual employee works regular, systematic hours for long periods, there is always going to be a risk that the employee can make a claim for permanency and for the entitlements associated with permanency. So, for long-term casual employees, the safe option is to convert their employment to permanent.