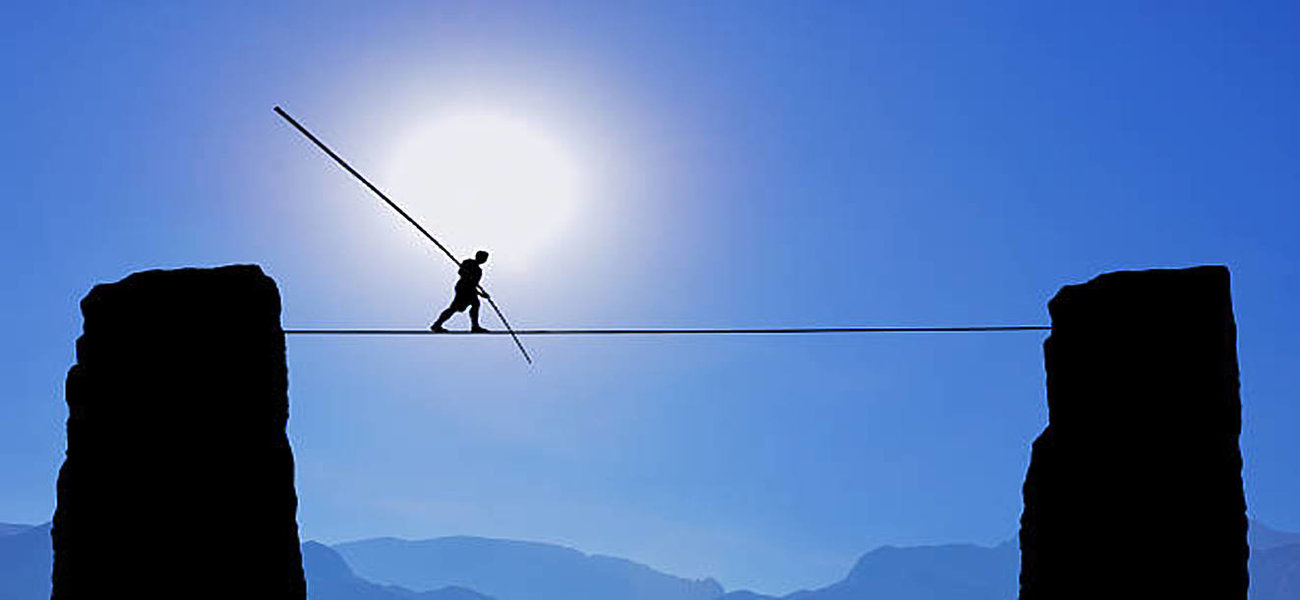 15 Aug

The 3 major HR risks facing businesses today

There's lots of risks that businesses need to manage, but I see 3 major HR risks facing businesses today.  There are so many examples of businesses being caught out by these three risks and the financial costs are high and can be crippling to some businesses.  

Like all risks, these can be managed. By developing your knowledge and taking some basic precautions, you can control these risks, take better care of your employees, and avoid costly fines. The three major HR risks are 1) underpayment of wages, 2) workplace bullying, and 3) sexual harassment.

Underpayment of wages
I've written about this before. This is a major area of risk for all businesses. Imagine this. You own a growing business and you believe your pay rates are compliant, but then you get audited by the Fair Work Ombudsman who finds you have been underpaying your employees, for years. This happens all the time. For some businesses, the back pay can be hundreds of thousands of dollars, excluding fines.

What triggers these audits? Sometimes the Ombudsman targets an industry or a location. Or the Ombudsman might receive a number of queries from staff working in the same business and this might trigger an audit of your business.

Examples
In late 2017 the Fair Work Ombudsman conducted audits of a number of food precincts in Melbourne (Victoria Street, Richmond), Sydney (Glebe Point Road, Glebe) and Brisbane (Fortitude Valley). They found 72% of these restaurants were non-compliant, most frequently due to underpayment of wages.

In November 2017, the Fair Work Ombudsman reported on 697 audits of the Healthcare industry, including medical centres, dental practices, and allied health providers, which found that 15% of practices were not paying their employees correctly.

In August this year, following an investigation by the Fair Work Ombudsman, UAE Exchange (a foreign currency exchange business) agreed to back-pay workers more than $1.3 Million.

Individual business owners and managers can now be fined up to $126,000 each, if they are found to have been contributors to the underpayments. And Businesses can be fined up to $630,000. Some of the recent legal action taken by the Fair Work Ombudsman has resulted in the following fines.
In 2017 a Melbourne fruit market was fined $660,000 (excluding the back-pay), and an Albury cafe was fined $530,000, for underpaying its staff.
In April this year the operators of a Melbourne health services company were fined $300,000 for underpaying staff.
Also in June this year, a Caltex franchisee in Sydney was fined almost $100,000 for underpaying staff.
Also in June this year, the Ombudsman secured almost $200,000 in penalties against the operators of a 7-Eleven outlet in Brisbane for short-changing overseas workers and creating false records to try to cover it up.
And for sham contracting (which occurs when contractors are engaged, with ABNs, to avoid paying Award rates), In June this year a Pizza Hut Operator on the Gold Coast was fined more than $200,000 for underpaying a delivery driver (who was engaged as a contractor) and for using false records.
Manage this risk
You can reduce the risk of being fined by making sure you understand the Award that applies to your employees, understand the correct pay rates that apply and by knowing when penalty rates (such as overtime) apply. You can also look at using the flexibility that Awards provide to control your wages, without breaking the law. Good contracts of employment help with this.
Workplace Bullying
Bullying is a common societal problem. It happens in schools, online, and in workplaces. Employers have a responsibility for providing employees with a safe work environment and this includes ensuring that employees are protected from the psychological harm that bullying behaviour can cause. In order to prevent bullying, you need to understand what it is and to be on the lookout for signs of it occurring and its effects on employees.
Employers have obligations to prevent bullying. These obligations come from Health and Safety legislation and also under the Fair Work Act 2009. In Victoria, after a campaign that followed on from a bullying case that resulted in a woman committing suicide (which you can read about here), the Crimes Act was amended to effectively make bullying a crime.
Examples
Bullying can have devastating effects on individuals. And it can also have a devastating financial impact on a business if an employee takes legal action (or if the safety regulator in your state takes action). There have been cases where organisations have had to pay in excess of 1 Million in damages due to employees suffering psychiatric damage as a result of workplace bullying, such as in this case. And more than 600K in this case.

Know what bullying is and take complaints seriously
When bullying behaviour is viewed and assessed as isolated incidents, it can seem trivial. That's why it's important to have a good understanding of the psychological damage that can result from the pattern and repeated nature of bullying behaviour. In isolation, the behaviour might seem trivial, the result of a personality conflict, or an overly sensitive employee.
What tends to happen is employees complain about how they are being treated and sometimes it's hard for them to put into words the psychological impact a collection of behaviours is having on them. Often, the manager it's reported to won't understand the seriousness of what they are being told. The cumulative impact of these behaviours can have a devastating psychological impact on people.  It's this cumulative impact (and how it affects the employee psychologically) that can lead the employee to make a complaint.
When the employee makes the complaint, they need something concrete to report, so they might pick one incident, which may seem trivial to the manager. But it's like the straw that broke the camel's back – it's the one incident that is the focus of the complaint, so all the manager sees is the straw. There might be one, seemingly trivial incident that is reported, along with comments like "she is always doing this to me."
If a manager does not understand the nature of bullying, they can miss the significance of what is being reported to them and pass it off as a personality conflict or see it as just not that serious or important. The manager thinks, "Why is this person wasting my time with this?" and concludes, "it's a personality conflict" or "this employee is too sensitive and needs to toughen up."
It's important to think about why you are getting what might seem to be an overreaction to a situation by an employee. The "overreaction" could be a warning sign that bullying is occurring. As a manager, when you observe this reaction, you need to ask, "Is there more going on here?" Has this behaviour got the potential to damage not just this individual, but also my business?
Mange this risk
To manage this risk, it's important that you understand what Workplace Bullying is, its repeated and sometimes subtle nature. Having a good basic policy handbook that includes a bullying prevention policy that all employees sign off on is a good place to start. This can help you to understand what workplace bullying is, help with educating employees as to what it is, and help you to take action when it occurs. It also reduces your liability. Think of it as insurance.
Sexual Harassment
Following on from the Me Too campaign there is an increasing awareness of Sexual Harassment in workplaces. In addition, in June 2018 the Australian Human Rights Commission announced a national inquiry into sexual harassment in Australian workplaces. Over the next 12 months there will be a lot of media reporting on this and as awareness builds, there's likely to be an increase in complaints and legal proceedings.
There are some obvious forms of sexual harassment, like touching someone inappropriately, but there are other forms of sexual harassment that might not seem so obvious: like telling sexual jokes in the workplace, repeatedly asking someone for dates, and sexual innuendo. A key aspect of sexual harassment is that it is unwelcome. Some managers think that employees, particularly new employees, need to fit in with the existing culture. They think, "Everyone else is OK with this going on, so why should we change anything? Well, that's not how the legislation works.
How can you know that everybody is OK with the behaviour? There are lots of examples where employees are uncomfortable with behaviours in a workplace, but they go along with it, or even participate in it, because they believe that's what's expected.  There are legal cases where employers have been liable in these situations (e.g. where an employee went along with a behaviour to fit in, but later made a complaint and received financial compensation). You don't want a culture where people feel they have to fit in with bad behaviours. That's toxic.
And behaviours that are tolerated in the workplace that then continue (or escalate) outside of work can also be regarded as sexual harassment that your business could be liable for.
Sexual harassment is against the law and employers can be held liable for the sexual harassment that occurs in their workplaces (and in some circumstances, outside of the workplace).
Examples
Like workplace bullying, the costs to a business, in defending sexual harassment claims, and in paying damages can be significant. Employers commonly reach settlements for $10,000 or more in conciliation hearings. Where matters proceed to court hearings, payouts are commonly in excess of $100,000 and, in some cases, in excess of $400,000.
Manage this risk
To avoid this risk, it's important that your business has a good policy on Sexual Harassment prevention (for example as part of a policy handbook). It's also important that employees are trained in the policy (for example, this might be at a staff meeting) and that employees sign off that they have received and understood the policy.